Peril or Promise? So frames the entry by Michael W. Hodin in The Upside of Aging by Paul H. Irving; The New Global Economy, through an Aging Lens. Hodin is Executive Director of the Global Coalition on Aging. Apart from the fact that his view is from the upside, what compels me to focus on chapter 6 is also his global perspective.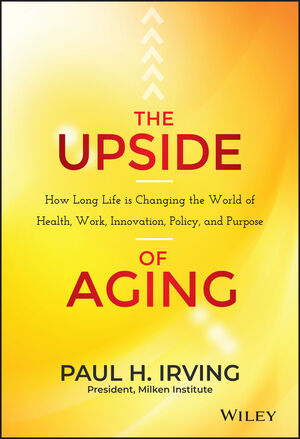 One of the roots of Hodin's discussion neatly shoots up from the ground in a theory of career development, a world of work I've been part of for some time – the life course model. Where Hodin says, "…if we can move beyond the 20th century model of aging…shaped by dependency and disability"; the same can be said about the model of career.
If we could move beyond the concept of jobs, then retirement, as if it were a deserved destination; to a revised life course model, then maybe our longevity path would be bent from a linear progression with mileposts of peril to a fluid continuum of promise.
But we can't be ignorant of the fact that we will all do aging. It's more about how we do it. As Hodin notes, "…to harness the potential of the aging population, leadership will be required from both public and private sector."
This links back to Joseph Coughlin's Mapping Innovation Markets. Opportunities for product or service marketing will less likely be found in old frames of reference, in that 20th century model of aging. Ignore age aware marketing at your peril.