Longevity. Gift or curse? On the upside, Joseph C. Coughlin of MIT's AgeLab sees it positively, "if growing old becomes something new: if we heed aging as a call to innovate." His "Disruptive Demography" is, notably for me, the centre point contribution in the book The Upside of Aging by Paul H. Irving.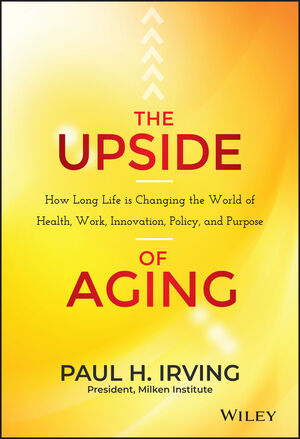 In Coughlin's presentation at the MaRS Business of Aging Summit in Toronto 2012, one of his questions was built around the "longevity paradox" – how do we invest in the potential for a 30 year or more bonus round of a modern life span? Yet as he indicates here again, that investment is wide ranging.
This takes me back to Dick Stroud at the Sheridan Age Aware Summit in June this year when he said big business is not yet prepared for serving the larger numbers of "older old". He proposed that what we may see are "panic investments" in care and health support.
Longevity investments are a personal priority as much as a business and social one. One of the more helpful tools I've come across is the "Mapping Innovation Markets in an Aging Society" as presented by Coughlin in chapter 4. If you are a business or non-profit for example, looking for a clear model for re-thinking where you fit in this paradox, this is a perfect place to begin.
As you go about finding your way in the market it will as Coughlin inspires, demand a little disruptive thinking around envisioning the promise of longevity.