You might think, that after walking away from reading The Upside of Aging, an outsider to the field of aging, longevity or gerontology would somehow be overdosed or overwhelmed by the depth of this volume. In some ways you might ask with a sigh, why this obsession?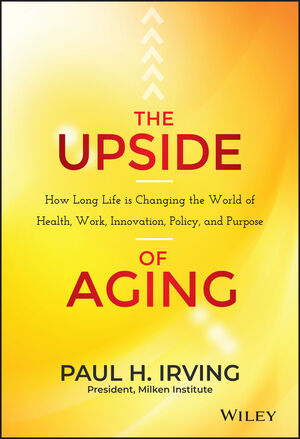 So many aspects of an aging world population are covered here – health care, urban planning, continuous learning, workforce dynamics and more. Why I chose to land my last reflection on chapter 14 by Dan Houston from the Principal Financial Group may have something to do with one of the major obsessions in the aging game – financial security.
How lucky we are in our western world to have abundant access to financial planning vehicles and advisors. Yet, as media constantly raises the topic, a vast majority of people have not planned well or saved aside enough for their later years. Talk about gift or curse, peril or promise! How many people are off track, as Houston suggests in his discussion? Why? Look at his list on page 212.
Though the perspective is American, a lot of his discussion translates to Canada. What is financial security anyway? It isn't he says "just about saving for retirement, but involves comprehensive financial planning for competing demands…at different stages of life…" Here comes that life course model again.
As you reshape your thinking about the upside of aging from every aspect in this book, you do well to reflect as said here by Houston – "longevity changes everything".